---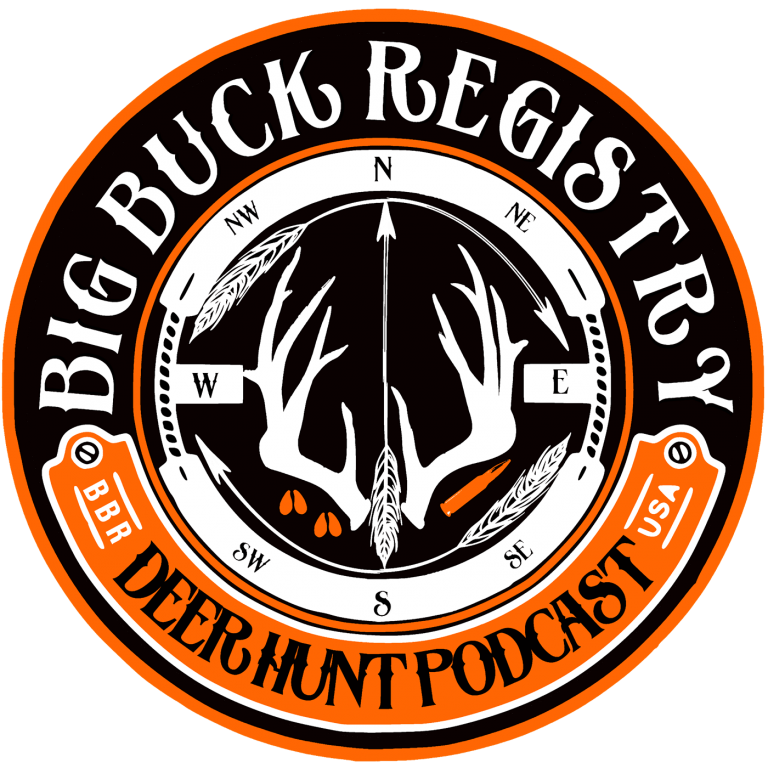 Deer Hunt by Big Buck Registry
An interview collective of famous and not so famous deer hunters from around the country. We explore the curious aspects of the hunt, individual skill sets and deer hunting styles. From Maine to Florida, the Mid-West to the West Coast, we explore hunting styles of each area. Tree stands, tracking in deep snow, spot and stalk, and saddle hunting we cover it. We also diverge into the realms of other hunter related issues like conservation, fitness, hunter health, deer herd issues wherever they may lead. Cast of Jay Scott Ammann, Dusty Phillips, and Jim Keller with the Deer News.
301 Jedi and Dixie – Maine Cabin Masters – Restoring Maine's Deer Camps
Every deer hunter has dreamed of owning their own hunting camp.  Most camps or hunting cabins are usually weathered, or shifted, or rotted. Not to worry though, the Maine Cabin Masters can turn a teardown into an almost-new deer camp palace in just a few months.  We hash out the details of finding and rebuilding a deer cabin with Dixie and Jedi, (aka Matt Dix and Jared Baker of the show Maine Cabin Masters.  And of course, we talk about Matt and Jared's Maine deer hunting adventures.
Special Guest Host: Wayne Saunders, Warden's Watch
Our Sponsors:
Here's What We Discuss:
Discovery Plus, I'm Not a Carpenter
Wayne Is a HUGE Fan Too!
Gotta Be A Deer Hunter in this Crew
We've Know Each Other Forever, U Maine Farmington
Chase Identified and Opportunity and Trapper Cabin
It Wasn't 16 Kids, but Quite a Few
Maine is Like New Hampshire
Working on Deer Camps
Big Woods, Hard Hunting, Legendary Trackers
Fuller Episode, 100 Acres in an 800 Acres Preserve
Central Maine Deer Population
Deer Living in Minus 20
The Alertness of the Maine Whitetail
Big Buck Get Big for a Reason
Cabins in Maine, Job Security
Swillin' Beers and Deer Camp
Soloist Hunting, Live Free or Die
Suzie the Dog Cameo
The Woodshed in Manchester Maine
Lab Family
Owning a Piece of Maine Heaven
Family or from Scratch
Fundamentals vs Ornamentals
Post and Piers, Off Level
1st Step, Clean out the Camp
Step 2, Jack it
The New Metal Post Digger Below the Frost Line
Frost Heaving
Drill and Pin Ledging
It's a Different Kind of Cold 
Hearty Individuals
Turning the Elements into a Playground
Too Much TV is Insanely Boring
Adjusting Camp Levels Every Few Years
Camera Shoots and Hours of Explanation
North Woods Law Wardens
Coffee and Talking 
Building Things 3 or 4 Times for Film
Get the Work Done after the Film Crew Leaves
No, we Can't Do This Camp
3 Camps at a Time Usually
Demo Is Fun
Demo vs Dismantling
Roof, Step 3
Metal vs Shingles
Patchwork, Eastern White White, No Sheet Rock
Shiplap Super Boards
Remote Renovations, Generators and Good Batteries
Chase's Shirt Designs
Letterkenny References 
Pitter Patter
Deer Hunting Grandfather
Trackers of Maine, Can't Sit
Upland Game Hunting
Pots and Pans, Filling the Freezer
Deer Like Elk Sounds
Duck Hunting on the Eastern River
Bear Season and Grouse
Bird Dogging
Chase Says High
Deer Stories
Rapid Fire Questions
Help Support This Show: Click Here to Support Us
Big Buck Merch: Click Here for BBR Deer Hunt Merch
FEEDBACK HOTLINE: 724-613-2825
PLACES TO FIND OUR PODCAST:
Click Here for Our Podcast Page
Click Here for Google Podcasts
Want to Know When the Next Big Buck Podcast is Released?
Join the Club: Click Here to Join Our Mailing List
Submit A Buck: Click Here to Submit a Big Buck Hunt Pic
Big Buck Registry Social Media Links:
Facebook: Click Here for Our Facebook Page
Twitter: Click Here for BBR Twitter
Instagram: Click Here for BBR Instagram
Email Us:
BBR Feedback:Feedback@BigBuckRegistry.com
Be a Guest: Guests@BigBuckRegistry.com
CREDITS:
This Show was Written, Edited, and Produced by Jason "Jay" Scott Ammann
Deer News Written and Recorded by Jim Keller
Deer New Contributors – Daniel Applebaum, Tim Donze, Jon Guice
Chubby Tines Tip of the Week Written by Dusty Phillips
Special Guest: Wayne Saunders from Warden's Watch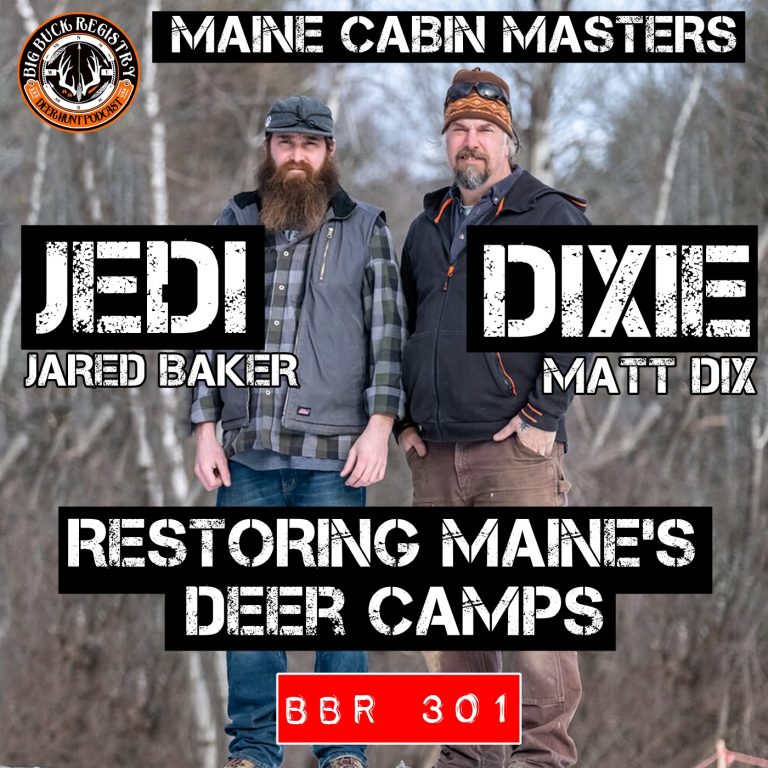 Search Results placeholder