download our app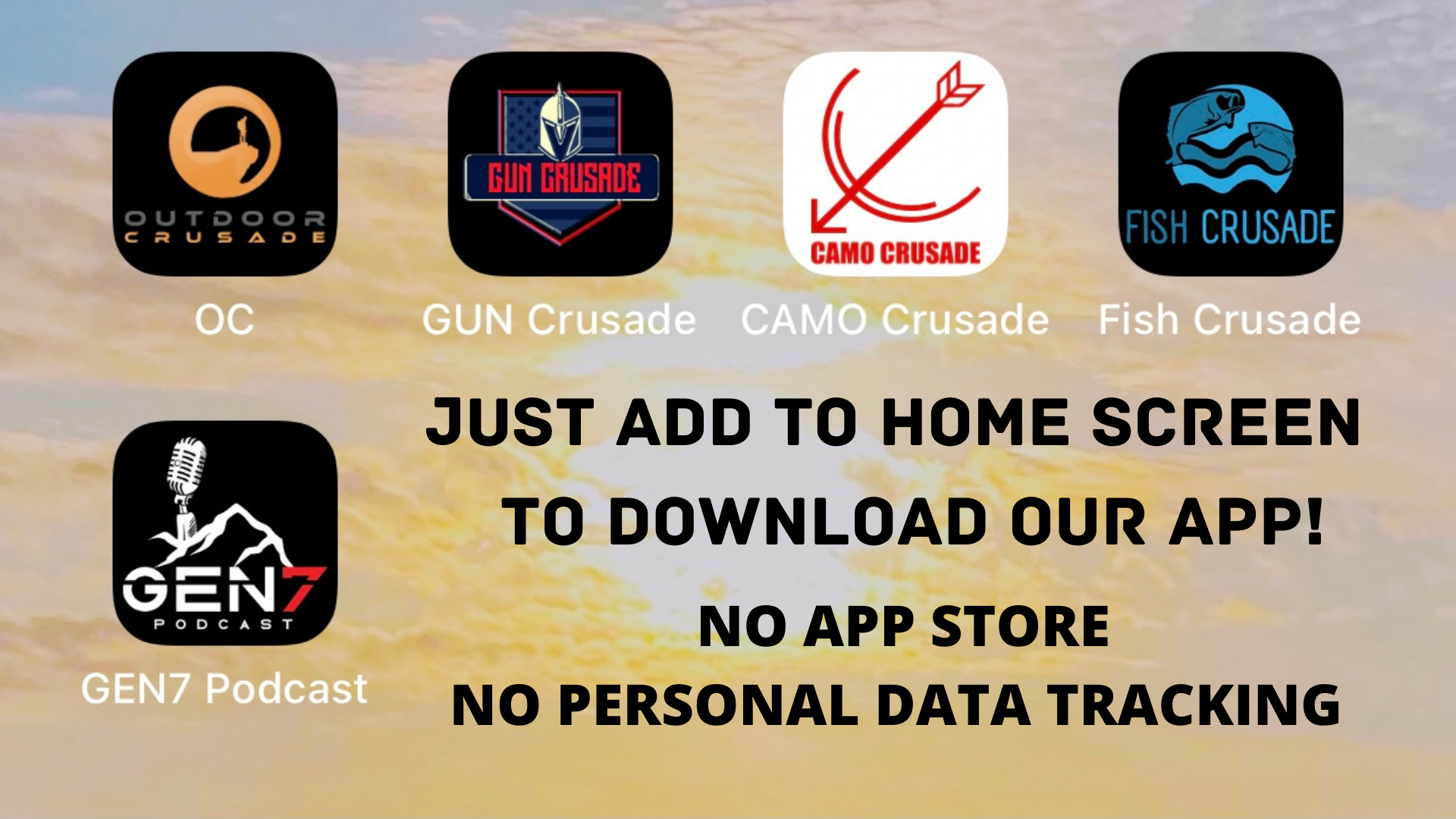 ---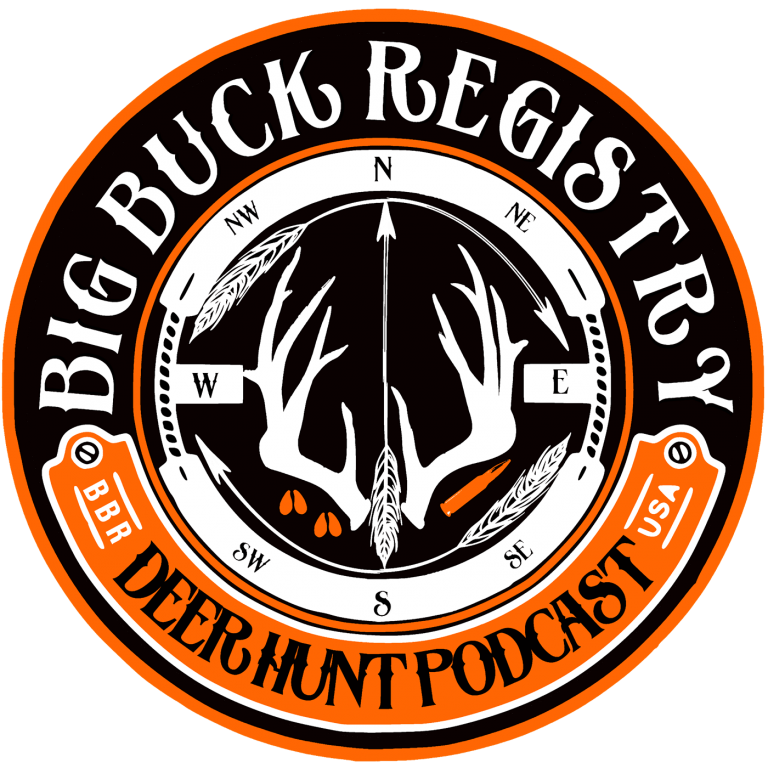 Deer Hunt by Big Buck Registry
An interview collective of famous and not so famous deer hunters from around the country. We explore the curious aspects of the hunt, individual skill sets and deer hunting styles. From Maine to Florida, the Mid-West to the West Coast, we explore hunting styles of each area. Tree stands, tracking in deep snow, spot and stalk, and saddle hunting we cover it. We also diverge into the realms of other hunter related issues like conservation, fitness, hunter health, deer herd issues wherever they may lead. Cast of Jay Scott Ammann, Dusty Phillips, and Jim Keller with the Deer News.
301 Jedi and Dixie – Maine Cabin Masters – Restoring Maine's Deer Camps
Every deer hunter has dreamed of owning their own hunting camp.  Most camps or hunting cabins are usually weathered, or shifted, or rotted. Not to worry though, the Maine Cabin Masters can turn a teardown into an almost-new deer camp palace in just a few months.  We hash out the details of finding and rebuilding a deer cabin with Dixie and Jedi, (aka Matt Dix and Jared Baker of the show Maine Cabin Masters.  And of course, we talk about Matt and Jared's Maine deer hunting adventures.
Special Guest Host: Wayne Saunders, Warden's Watch
Our Sponsors:
Here's What We Discuss:
Discovery Plus, I'm Not a Carpenter
Wayne Is a HUGE Fan Too!
Gotta Be A Deer Hunter in this Crew
We've Know Each Other Forever, U Maine Farmington
Chase Identified and Opportunity and Trapper Cabin
It Wasn't 16 Kids, but Quite a Few
Maine is Like New Hampshire
Working on Deer Camps
Big Woods, Hard Hunting, Legendary Trackers
Fuller Episode, 100 Acres in an 800 Acres Preserve
Central Maine Deer Population
Deer Living in Minus 20
The Alertness of the Maine Whitetail
Big Buck Get Big for a Reason
Cabins in Maine, Job Security
Swillin' Beers and Deer Camp
Soloist Hunting, Live Free or Die
Suzie the Dog Cameo
The Woodshed in Manchester Maine
Lab Family
Owning a Piece of Maine Heaven
Family or from Scratch
Fundamentals vs Ornamentals
Post and Piers, Off Level
1st Step, Clean out the Camp
Step 2, Jack it
The New Metal Post Digger Below the Frost Line
Frost Heaving
Drill and Pin Ledging
It's a Different Kind of Cold 
Hearty Individuals
Turning the Elements into a Playground
Too Much TV is Insanely Boring
Adjusting Camp Levels Every Few Years
Camera Shoots and Hours of Explanation
North Woods Law Wardens
Coffee and Talking 
Building Things 3 or 4 Times for Film
Get the Work Done after the Film Crew Leaves
No, we Can't Do This Camp
3 Camps at a Time Usually
Demo Is Fun
Demo vs Dismantling
Roof, Step 3
Metal vs Shingles
Patchwork, Eastern White White, No Sheet Rock
Shiplap Super Boards
Remote Renovations, Generators and Good Batteries
Chase's Shirt Designs
Letterkenny References 
Pitter Patter
Deer Hunting Grandfather
Trackers of Maine, Can't Sit
Upland Game Hunting
Pots and Pans, Filling the Freezer
Deer Like Elk Sounds
Duck Hunting on the Eastern River
Bear Season and Grouse
Bird Dogging
Chase Says High
Deer Stories
Rapid Fire Questions
Help Support This Show: Click Here to Support Us
Big Buck Merch: Click Here for BBR Deer Hunt Merch
FEEDBACK HOTLINE: 724-613-2825
PLACES TO FIND OUR PODCAST:
Click Here for Our Podcast Page
Click Here for Google Podcasts
Want to Know When the Next Big Buck Podcast is Released?
Join the Club: Click Here to Join Our Mailing List
Submit A Buck: Click Here to Submit a Big Buck Hunt Pic
Big Buck Registry Social Media Links:
Facebook: Click Here for Our Facebook Page
Twitter: Click Here for BBR Twitter
Instagram: Click Here for BBR Instagram
Email Us:
BBR Feedback:Feedback@BigBuckRegistry.com
Be a Guest: Guests@BigBuckRegistry.com
CREDITS:
This Show was Written, Edited, and Produced by Jason "Jay" Scott Ammann
Deer News Written and Recorded by Jim Keller
Deer New Contributors – Daniel Applebaum, Tim Donze, Jon Guice
Chubby Tines Tip of the Week Written by Dusty Phillips
Special Guest: Wayne Saunders from Warden's Watch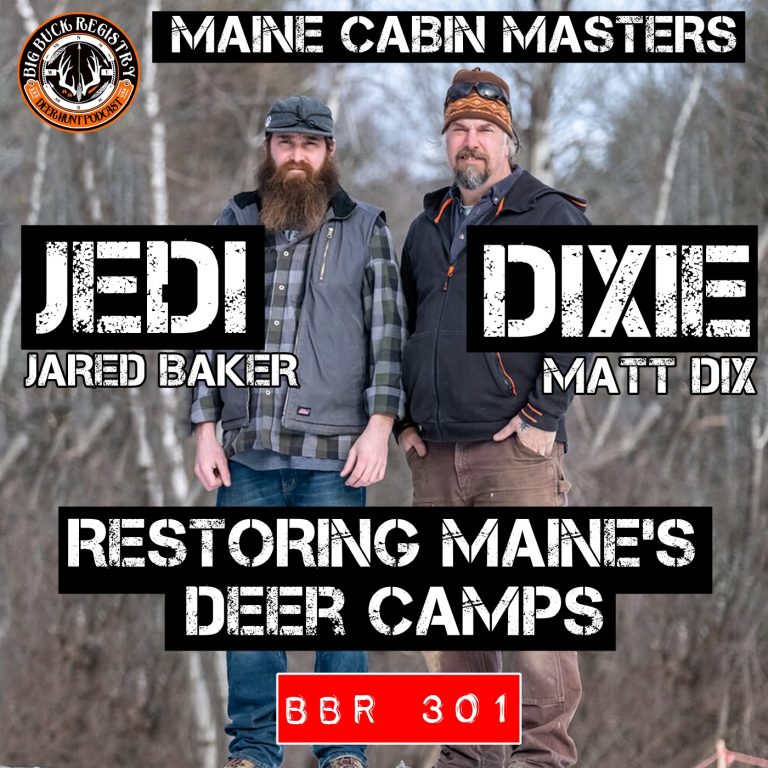 April 15, 2021
Jay Scott Ammann
March 18, 2021
Jay Scott Ammann, John Nores
March 15, 2020
Jay Scott Ammann
February 23, 2020
Jay Scott Ammann
February 9, 2020
Jay Scott Ammann
Search Results placeholder
---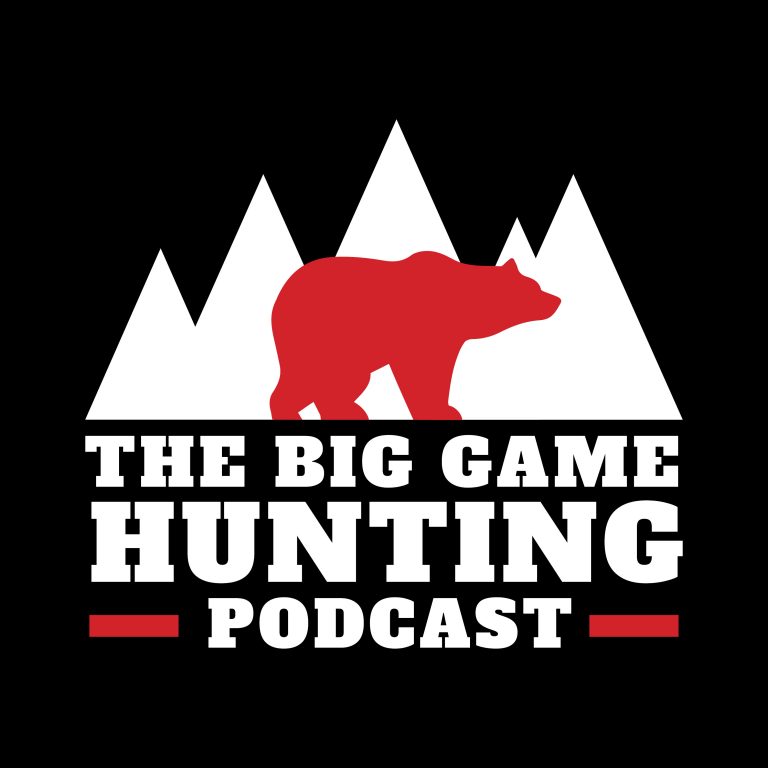 Big Game Hunting Podcast: Rifles, Calibers & Muzzleloaders For Deer, Elk & African Game
The Big Game Hunting Podcast will teach you to how to prepare for the big game hunting adventures you've always dreamed about. Our host, John McAdams, is an experienced sportsman with decades of experience afield who has successfully hunted big game like whitetail deer, mule deer, blacktail deer, pronghorn antelope, black bear, Rocky Mountain elk, feral hogs, javelina, cape buffalo, kudu, wildebeest, and other species of African plains game in over a dozen different states and countries. In addition to hosting The Big Game Hunting Podcast, John has authored countless hunting articles in prominent hunting publications and is also the founder of The Big Game Hunting Blog. He will guide you down the path of improving your skills as a hunter, teach you how to pick the best hunting rifle for your needs, conduct caliber comparisons (like 6.5 Creedmoor vs 300 Win Mag and 30-06 vs 270 Winchester) to show you how to pick the best hunting caliber for a specific hunting situation, guide you into the world of muzzleloader hunting, share the hard earned knowledge he has earned over the years pursuing game all over the world, and conduct interviews with internationally recognized experts in the hunting community on topics like cape buffalo hunting in Africa and elk hunting in North America. Regardless of whether you're dreaming about going plains game or cape buffalo hunting on an African hunting safari, on an elk hunting trip in the Rocky Mountains, on a pronghorn antelope hunting adventure on the windswept plains of Wyoming, on a feral hog hunting expedition in Texas, or just learning more about deer hunting in general, then you've found the perfect hunting podcast to learn about turning those dreams of hunting adventures into a reality!
161: 350 Legend – Everything You Need To Know
Today I have another cartridge profile and cartridge comparison for you. In this episode, I'm going to discuss the history as well as the strengths, weaknesses, and hidden benefits (like ammo availability) of the .350 Legend in detail. I'll also provide some information on how the .350 Legend compares to the .223 Remington and .450 Bushmaster cartridges to give you an idea of what sort of performance you can expect from the cartridge and so you can decide if it best fits your needs as a hunter.
Article Referenced In Show: 350 Legend: Everything You Need To Know
Show Notes: https://thebiggamehuntingblog.com/podcast/350legend/
Show Sponsor: Trusted my millions – HuntStand offers revolutionary mapping abilities, detailed weather information, national property ownership data for the United States AND Canada, Monthly Satellite Imagery, scouting camera management, 3d maps, ultra-high-resolution map printing services, and much more. Go to thebiggamehuntingblog.com/huntstand and use promo code BIGGAMEUNTER for 10% off your first year of HuntStand PRO.
Hunting Guns 101: If you enjoy these cartridge comparison episodes, then you will Love Hunting Guns 101 because it's full of the same sort of information contained in these episodes, just with even more detail and analysis. Hunting Guns 101 is jam packed with useful information about practical ballistics and firearms in general that will help you be more successful afield and fill more tags on your hunts. Go to huntingguns101.com/form for instant access.
What We Covered
1) History of the .350 Legend cartridge.
2) How the .350 Legend compares to the .223 Remington and .450 Bushmaster in terms of external dimensions, trajectory, recoil, and accuracy.
3) Comparison ammo and rifle choices in each cartridge.
4) Pros and cons of hunting with each cartridge.
Show Sponsor
Are you in the market for a new hunting rifle? Be sure to purchase Hunting Guns 101 FIRST in order to fast-forward your understanding about the hunting guns and ammo you should consider for the type of hunting you plan on doing in the near future. This training will teach you what you need to know about practical ballistics and is guaranteed to be both a time and money saver going forward with future gear purchases.
Go to huntingguns101.com/form and submit the order form to receive instant access or go to huntingguns101.com/order to learn more about the training.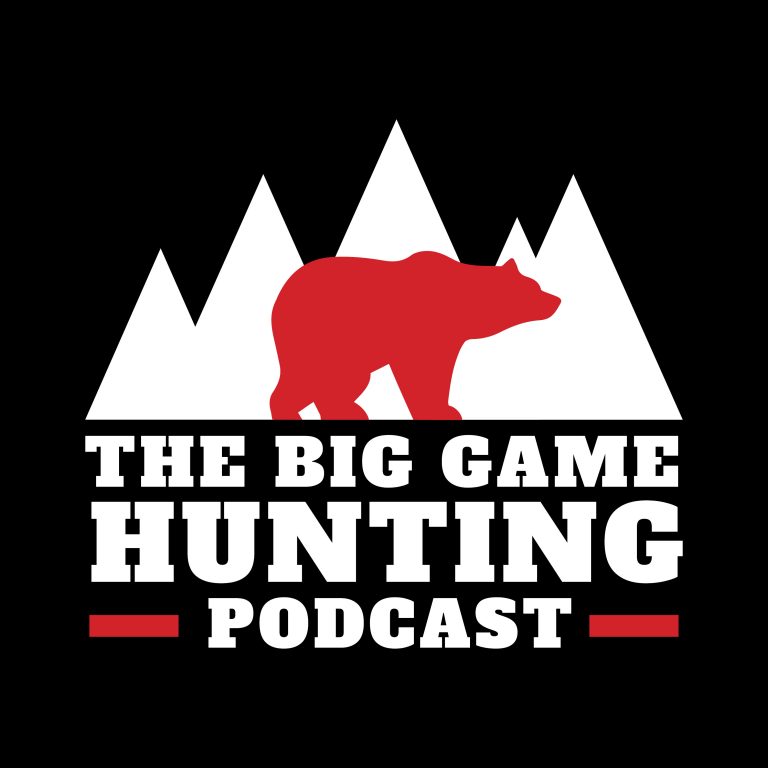 Search Results placeholder
---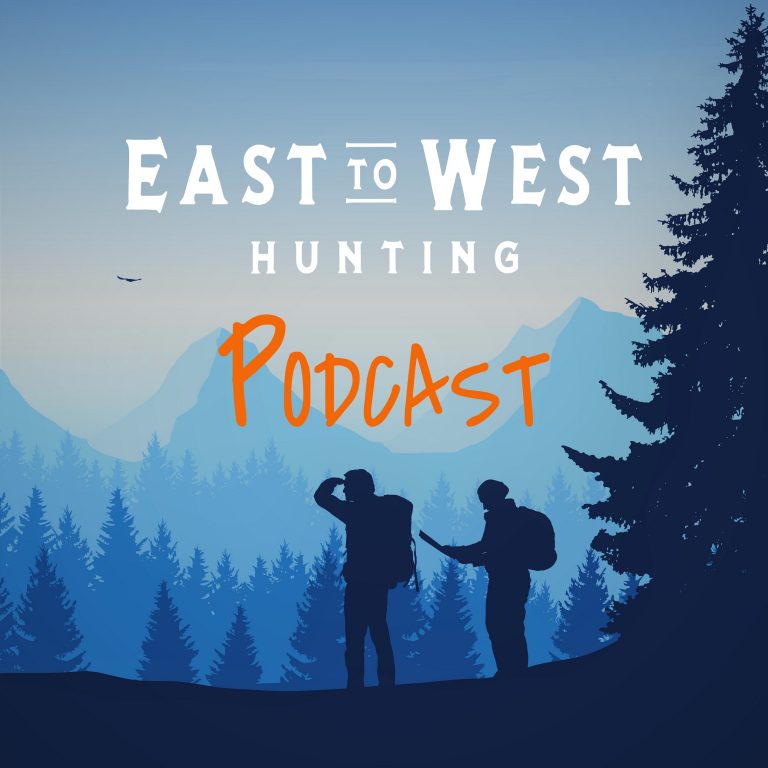 East to West Hunting Podcast
The East to West Hunting Podcast with Todd Waldron is a community of hunter-angler conservationists focusing on mentorship and conservation awareness. Our aim to help get you started and keep you going with your outdoor pursuits. We are a voice for average DIY hunters and anglers, the North American Conservation Model and for wildlife & future generations that can't speak for themselves.
EP:120 – Hunting Alaska with Caleb Stillians of Rise Up
by
East to West Hunting Podcast
This week, Alaskan guide Caleb Stillians is joining us to share some advice for how to get started hunting in Alaska. Caleb is founder and host of the platform Rise Up – which you can watch on YouTube.  He's talking about growing up in Missouri, how he became an Alaskan hunting guide in his early 20s, and his passion for being a great role model for new hunters. Caleb shares some important gear tips, talks about traveling to and from Alaska, and shares his great perspectives on hunting and life. Thanks for listening, give him a follow on Instagram, Facebook and YouTube. You'll be glad you did.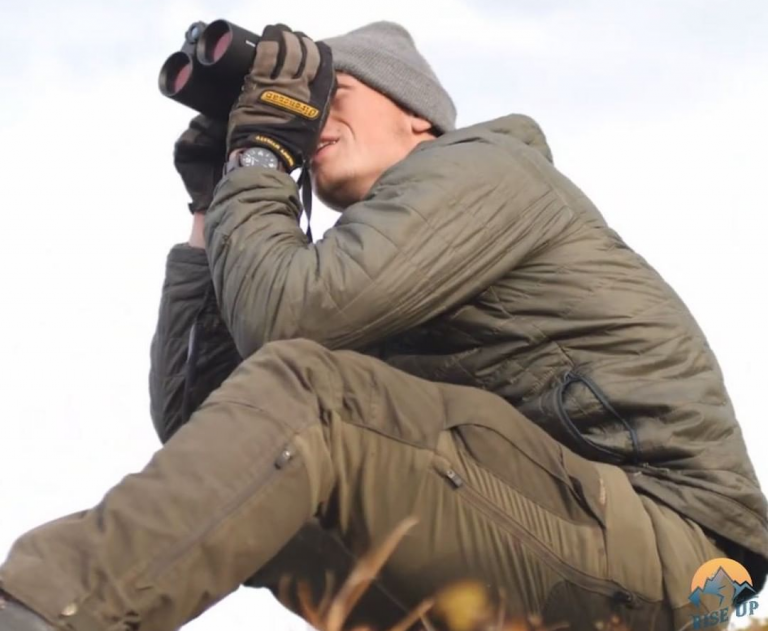 January 31, 2021
East to West Hunting Podcast
December 12, 2020
East to West Hunting Podcast
November 15, 2020
East to West Hunting Podcast
October 25, 2020
East to West Hunting Podcast
October 20, 2020
East to West Hunting Podcast
October 11, 2020
East to West Hunting Podcast
October 5, 2020
East to West Hunting Podcast
September 26, 2020
East to West Hunting Podcast
September 15, 2020
East to West Hunting Podcast
Search Results placeholder
download our app